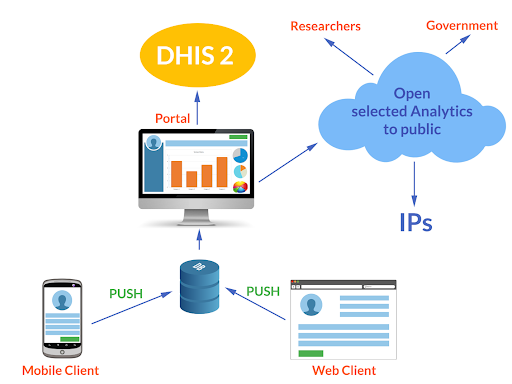 All health facilities in Uganda (Africa) are required to fill and submit monthly reports about their health care service delivery to Ministry of Health (MOH) and IPs (Implementing Partners).
These reports include Outpatient Department (OPD) attendances and diagnoses, Maternal Child Health (MCH), HIV/AIDS service data, lab data, stock outs of essential drugs and supplies and financial data.
The reports are generated by data clerks through a process of tedious tallying using manual paper tools which results into largely inaccurate, incomplete reports that are often submitted past the set deadlines. .
In low-medium-income-countries, 1 in 10 hospitalizations results in an adverse event — or a medical error that causes harm — and three percent of these errors cause the patient's death. Research has shown that half of documented adverse event cases could have been solved or avoided by having a readily available medical record that proactively supported clinical decision making.
Stre@mline SNAP is a business intelligence engine powered by artificial intelligence that anonymizes, aggregates, and analyses clinical information in order to create early epidemic warnings, locate endemic diseases, improve medical research through the review of prospective and retrospective records, etc.
All this intelligence is delivered through provider-friendly dashboards and data models. Stre@mline SNAP enables real-time analysis of medical data enabling managers, researchers, and governments to plan accordingly and improve resource targeting..
Stre@mline has built a digital health data pipeline that transmits data from lower health care centers, district hospitals and Regional Referral Hospitals direct to the DHIS2(3). This provides accurate, complete, and real time health care reporting from health facilities. Stre@mline then facilitates public and private provider/district health office dialogue on the value proposition for reporting that includes regular data summaries, access to government-led trainings, etc.